Although this name may not tell you much, it hides the absolute most important automotive events in the world. Below, I explain what Monterey Car Week even is and show some examples of the amazing cars that are about to change owners on a certain peninsula in California.
Some of these events could already successfully claim the title of the most significant in the world of classic and collector cars on their own, and here they unfold day after day, within a car ride of no more than a quarter of an hour. On site, they create an incredible view: literally every street, car park in front of a restaurant, driveway outside a hotel or any other facility in this richest corner of the richest state of the richest country in the world is filled with thousands of rare and unusual cars, including some of the absolute most expensive in automotive history.
How did Monterey get into this situation in the first place? It all started with one of the events held here, which actually remains the most important to this day: the crowning event of the entire week of events, the Pebble Beach Concours d'Elegance. 200 select cars and several thousand spectators are allowed onto the impeccably maintained short grass surrounding the 18th hole at Pebble Beach Golf Course. There are far more interested participants among both groups, even though ticket prices start at the equivalent of around £2,500 per person.
In 1950, the event began its career as a barely supplementary to the Pebble Beach Road Race, which was held on the nearby (closed-off at the time) roads. In 1957, it moved to a purpose-built track nearby and the concours became a separate attraction. Over the following decades, it grew successively and reached a point where it could no longer accommodate all the visitors and cars arriving. The format of the meeting therefore began to expand with the addition of side events, the nature of which is already revealed by their very names: Rolex Monterey Motorsports Reunion, Legends of the Autobahn, RetroAuto, Prancing Ponies, The Quail – A Motorsports Gathering, and finally, the inverse of all of the above, the mock Concours d'Lemons.
However, many of the visitors and cars come here for a reason other than competing for the title of most elegant or fastest: they want to sell or buy a unique, world-class car here. Five of the world's absolute most important and most successful auction houses specialising in classic cars are present at Monterey Car Week, namely RM Sotheby's, Gooding & Co., Bonhams, Mecum and Broad Arrow. Together, they will put up for sale an unimaginable number of more than a thousand cars in this area, of which as many as 133 are valued at more than $1 million. Since last year, we have already observed a cooling of sentiment in these top automotive spheres, but it still seems entirely reasonable to estimate that the vendors have a chance of surpassing the $400 million revenue mark together (i.e. the PLN 1.7 billion contained in the title of this text).
What kind of cars are these? Which ones are worth looking out for and which ones to buy? I will attempt to answer these questions with five selections that best demonstrate current trends, the nature of Monterey Car Week and the sometimes extravagant and sometimes just plain crazy happenings in this market.
Ferrari 412P Berlinetta (1967)
Such a list must start with Ferrari. This is not about La Squadra, but about Monterey. This year, as many as 14% of the cars sold here were made in Maranello, making the brand from there the number one in terms of popularity here. Ferraris are the most numerous here and tend to be the most expensive. Competing for the title of the car sold for the most money this year will be a 1964 Ferrari 250 LM, valued by RM Sotheby's at between $18 million and $20 million, and the 412P presented here.  The auctioneer Bonhams does not undertake to estimate its value, but this could be as high as $40 million. Why? The 412P is very rare: while as "many" as 32 units of the 250 LM were built, only four 412P cars were built, two of which have been preserved to the present day. Very rarely do they go up for sale: this one changed its owner in a private transaction in 2005, and another one five years earlier at an auction – also at Pebble Beach.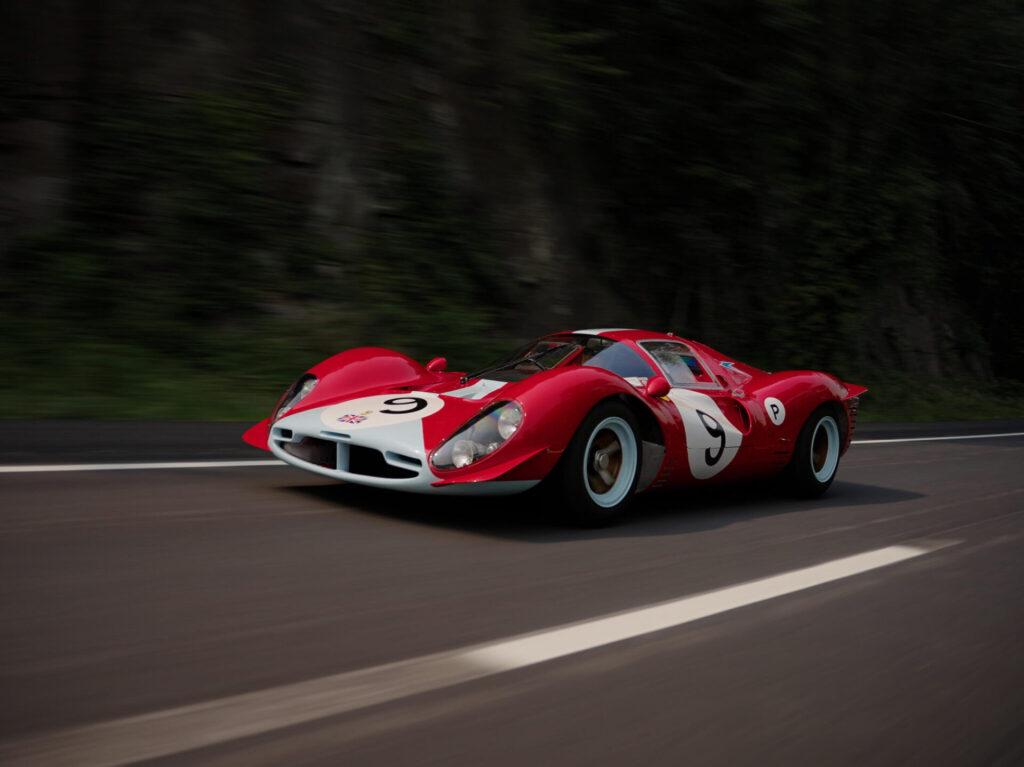 Ferrari 550 GTS Prodrive (2001)
It's not that Ferrari will fill the entire list, but it certainly dominates it. After all, at Monterey Car Week, it is this brand that answers all the questions. One of the hottest trends of the season in California will be the 24 Hours of Le Mans, whose thrilling edition this year, celebrating the race's centenary, also resonated widely in the US. During Monterey Car Week, as many as 12 cars that competed in the French 24-hour classic during this century will be for sale. Among them will be such offerings as the front-wheel drive Alvis from 1928, but also undoubtly recognised by many La Squadra readers from track action in the 2000s, the Ferrari 550 GTS.
Other units of this model have recently recorded strong results, so we should expect a record-breaking sum here. After all, this is the most important car in the series, having competed in the 24 Hours of Le Mans as many as five times – more than any other Ferrari with a twelve-cylinder engine in history (and more than any other car to be sold this week). The best result was with it in 2004, when a team of drivers formed by, among others, the late Collin McRae led it to third in the class. Therefore, even if Ferrari was not involved at all in the creation of this car (it was done independently of the Italians by the British team Prodrive), experts still expect a price tag in the region of $8 – 9.5 million.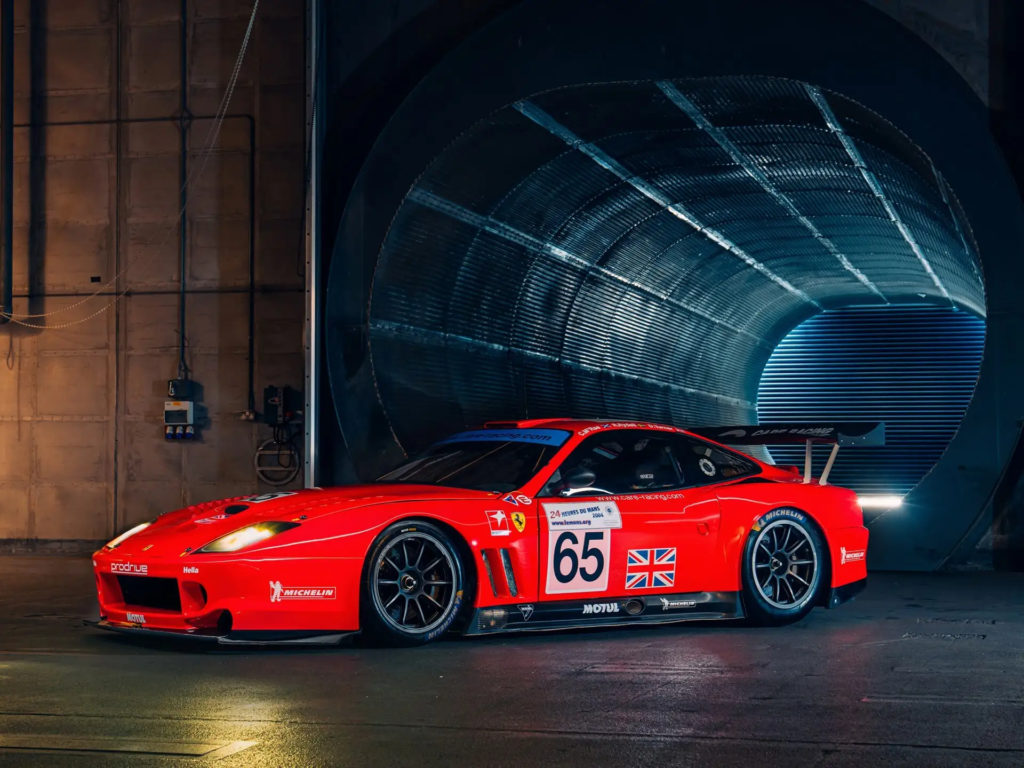 Ford GT Mk II (2020)
The fever around Le Mans should also contribute to a good sales result for this beautiful Ford GT from RM Sotheby's. In recent years, Ford's supercar has grown to become a coveted collector's car in all its generations, including the latest one. As many as 10 examples of this model will be sold in Monterey, with this one being the most noteworthy: it is one of only 45 units from the limited Mk II series, a non-road-approved track machine sold exclusively to owners of the road equivalent. Even if, as a rule, the track versions achieve lower values than those allowed on the roads, here this exclusivity should nevertheless weigh on the higher price, exceeding one million dollars.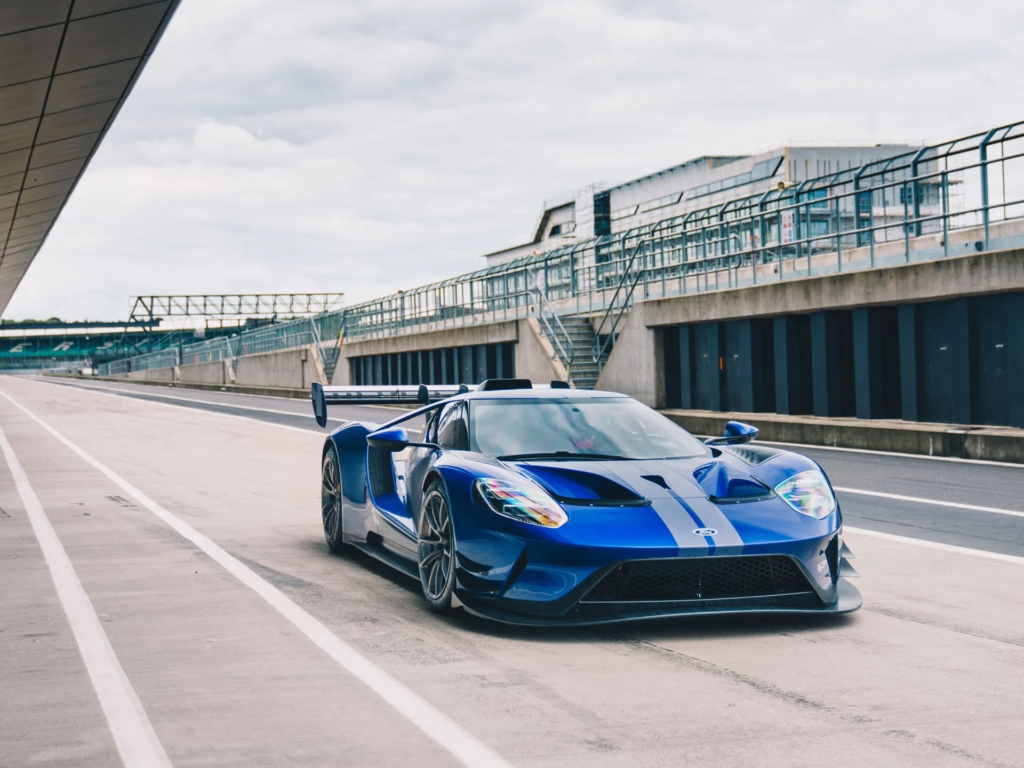 Vector Avtech WX-3 (1993)
Monterey Car Week also gives access to the faces of American automotive engineering that are less popular with us. This year, in addition to the multitude of Mustangs, Corvettes and a one-of-a-kind 1954 Oldsmobile F-88 concept car, participants will also have the opportunity to purchase one of two Vector WX-3 prototypes. This is the pinnacle achievement of the Vector brand, which moved straight into the automotive elite in the 1980s with the W8 model, which looked like a textbook example of a supercar of its time. However, the rapid rise was followed by an equally sudden fall. Developed by brand founder Jerry Weigert, the eagerly awaited successor to the sensational W8 was already ready and even presented at the 1993 Geneva show, when a misguided selection of new investors dragged the whole project down. Weigert kept the car until 2019, when he sold it for $615,500 at an auction in Arizona. The new owner has invested a further 300,000 in its restoration and is now hoping to sell it through Broad Arrow auction house for $1.5 million – $2 million.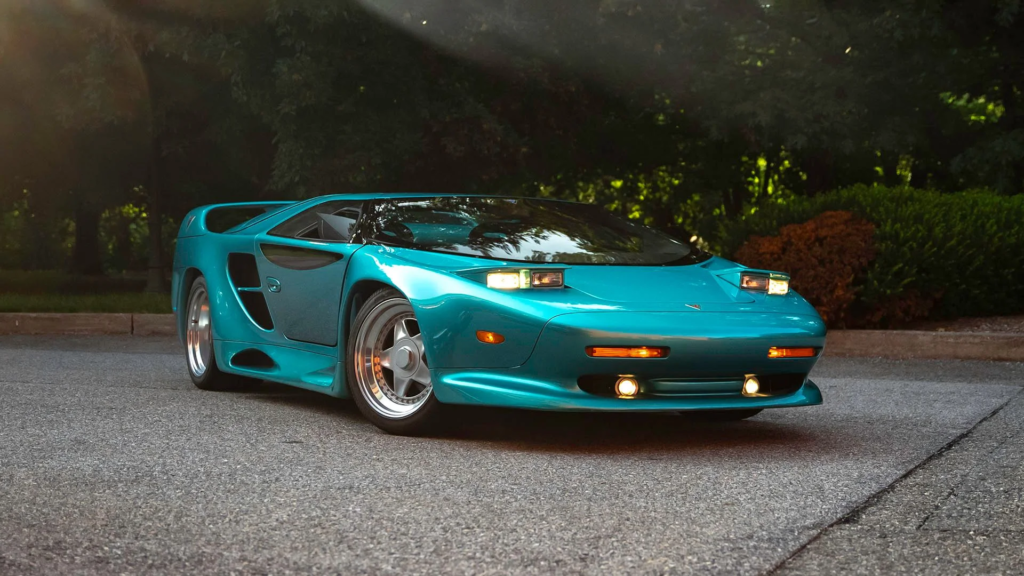 Ferrari LaFerrari test mule (2012)
In Poland, we have already reached the point where even owning a limited edition, top-of-the-range supercar is still no guarantee of uniqueness – that is how high our market has already reached. What to do in such a case? You have to try harder and look deeper. A unique addition to the collection would be this car, named F150 Prototipe Preserie PS1 in Ferrari's internal documentation. This is one of the last test mules before the LaFerrari enters series production. Even if it is already at a much more advanced, closer to a finished product stage of development than the series of three prototypes sold in Monterey a year ago, it is still a higher level of collectability: this semi-masked prototype cannot be registered or handled like a normal car. What remains is to display it at shows, enter it in elegance competitions and enjoy the satisfaction of owning something truly special. All this for an expected price of $2.7 – $3.2 million, which is not much less than a road-ready LaFerrari, one of 710.