At long last, Spring has brought us warmer and longer days, and with them comes the season for driving non-trivial cars. It's not too late: you, too, still have time to choose a model that makes every ride memorable, and if you're lucky, you may well be richer by the year's end thanks to its rising value. Introducing three La Squadra-style proposals.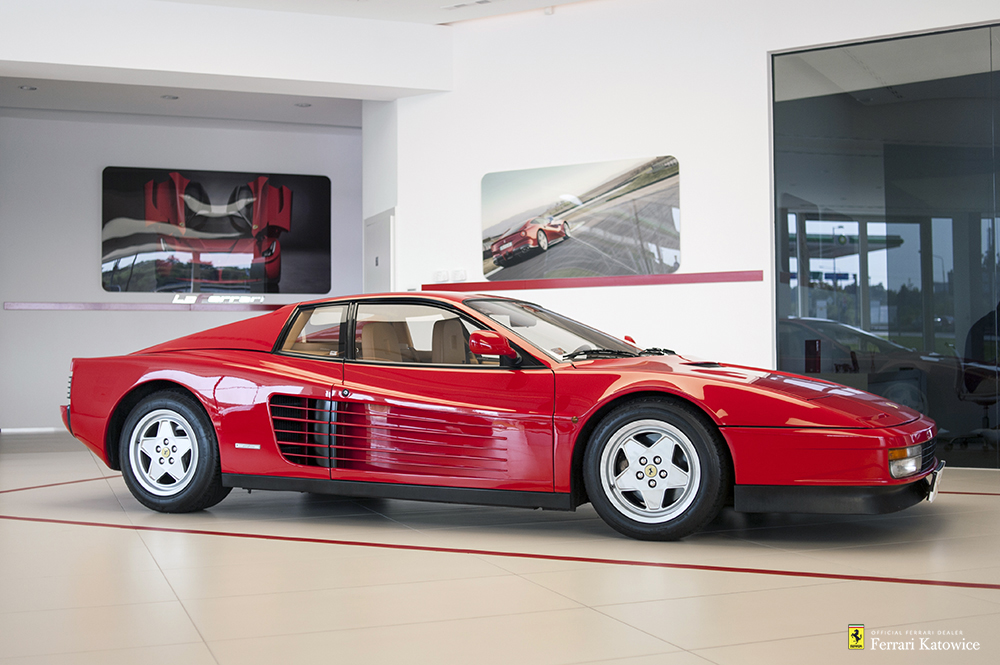 Ferrari Testarossa
Ferrari moved the V12 engine in its flagship models from its traditional location in front of the driver's cabin to a central position in 1973 along with the debut of the Berlinetta Boxer line. The Berlinetta concept itself reached new heights in 1984 along with the launch of the Testarossa — the definitive supercar of the 1980s. One glance at this sensationally low and wide silhouette with its raised headlights and distinctive side louvres is all it takes to bring images of backcombed hair and the sound of synth music to your mind.
Driving the Testarossa is extraordinary from the very moment you grab the key, which folds in half. It has been designed to avoid digging into the driver's leg when inserted into the steering column ignition. This is the first telltale sign that we are dealing with an exotic Italian design dating back nearly 40 years. Sitting low in the driver's cabin, it is you who has to adjust to the car and not vice-versa. Looking through the side mirrors, you can see the unrealistically large rear mudguards, and through the central mirrors, the enormous engine cover. The steering wheel is fairly small and stiff to move. You already know that merely driving out of the parking space will be a chore.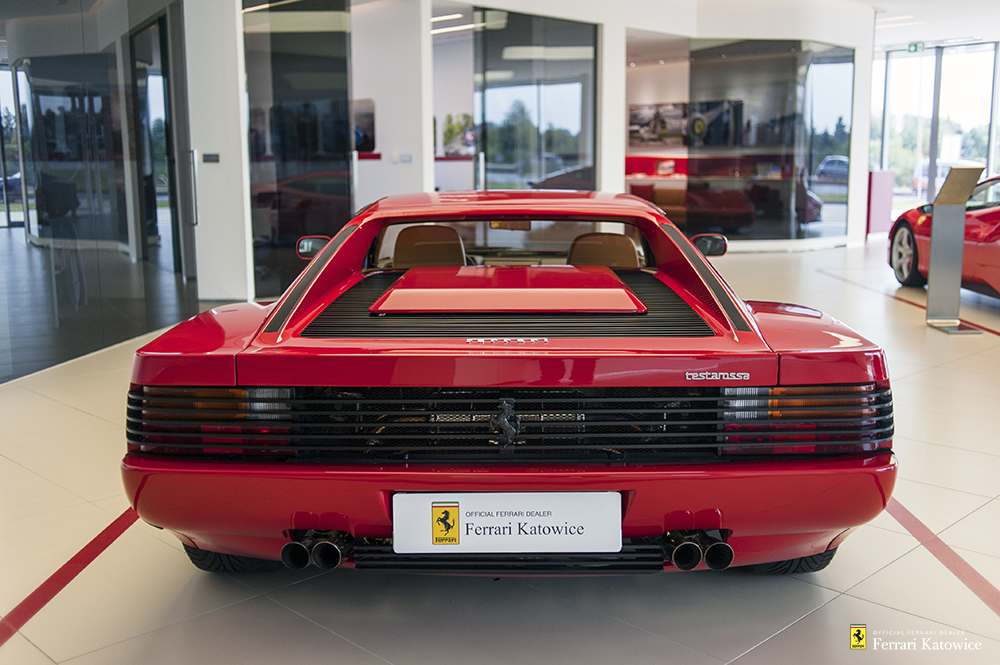 Before long, however, you will find out — and this is not a cliché! — that such tidbits only add to the Testarossa's character. Each contact with this car is set to give you an endorphin boost, even if you are enough of a daredevil to drive it every day (it can be done). At the turn of the key, the 4.9-litre engine comes to life with a harsh, thrilling sound typical of a Ferrari V12, but with a one-of-a-kind frequency due to the 180-degree cylinder V-angle. The powerful engine generates 390 hp. While not particularly shocking by today's standards, this is perfectly fine for relaxing trips out of town when you don't really need to be pushed into your seat. Instead, you'll delight in the engaging handling, the climatic dashboard switches and the transmission that gives a satisfying click when shifting gears.
The Testarossa is a one-of-a-kind supercar that sits somewhere between the classic and the contemporary. Since it already features fuel injection, ABS brakes and air conditioning, you don't get the impression of driving something archaic. The next generations, known as the 512 TR and F512 M, manufactured between 1991 and 1994 and 1994 and 1996 (though in smaller numbers), introduced even more modern functionalities. Nonetheless, the first Testarossa remains the definitive star of the car market, and its value has risen significantly in recent years. And in all likelihood, it will continue to grow, especially in Poland, where interest in the model is growing steadily, and more vehicles continue to appear on our roads. So if you actually dish out PLN 700,000 or even PLN 1,000,000 for an early model, there is a good chance that you could see a tangible profit by the end of this season due to its increased value.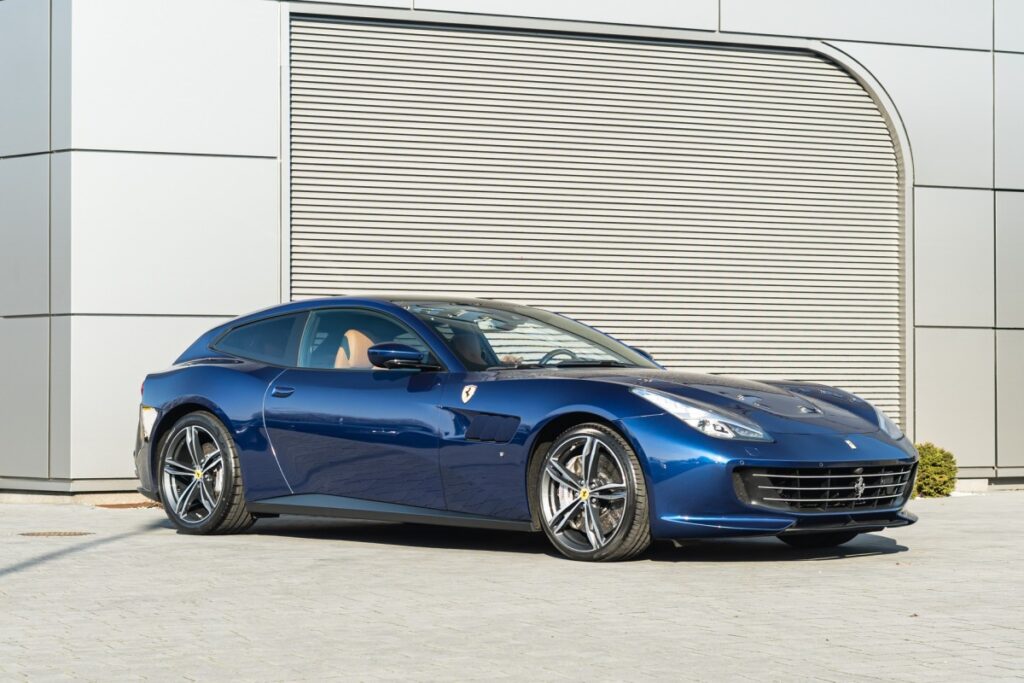 Ferrari GTC4Lusso
The GTC4Lusso is not Ferrari's most famous model, but it has its share of die-hard admirers. For a certain range of personal requirements, this car is more than ideal. On the one hand, it is a textbook Gran Turismo. In this regard, it has everything it needs to tick all the boxes: a timelessly elegant exterior with a distinctly Italian flair and a perfectly crafted interior covered in the finest grades of leather (which is still delightfully fragrant!). It has four individual seats and enough boot space for a transcontinental journey. Compared to the brand's more extreme models, the GTC4Lusso features such comforts as a large central screen allowing you to use Apple CarPlay, as well as cameras, and all other modern-day conveniences.
Yet the four-seater Ferrari is much more than just a GT-class car. It stands out against the backdrop of GTs with a striking character, one extremely engaging during every mile driven, and this stems from the best possible pedigree. The example currently offered for sale by La Squadra is unique insofar as it combines Ferrari's craftsmanship traditions with the finest engine available: a naturally aspirated V12 that is absolutely unique on the market. While the GTC4Lusso was also available with a turbocharged V8, the 6.3-litre V12, with revs reaching as high as a whopping 8,000 RPM and origins that can be traced back to the Ferrari Enzo itself, gives this model a completely different character.
To this day, the GTC4Lusso featuring this engine remains an exceptionally exclusive choice. There are only 30 such cars for sale in Europe, and it is exceedingly difficult to find one with as pleasing a bodywork colour as Blu Tour De France. For this reason alone, this model is a very sound capital investment for any discerning collector with a taste for cruising the most beautiful roads in Poland and Europe this season.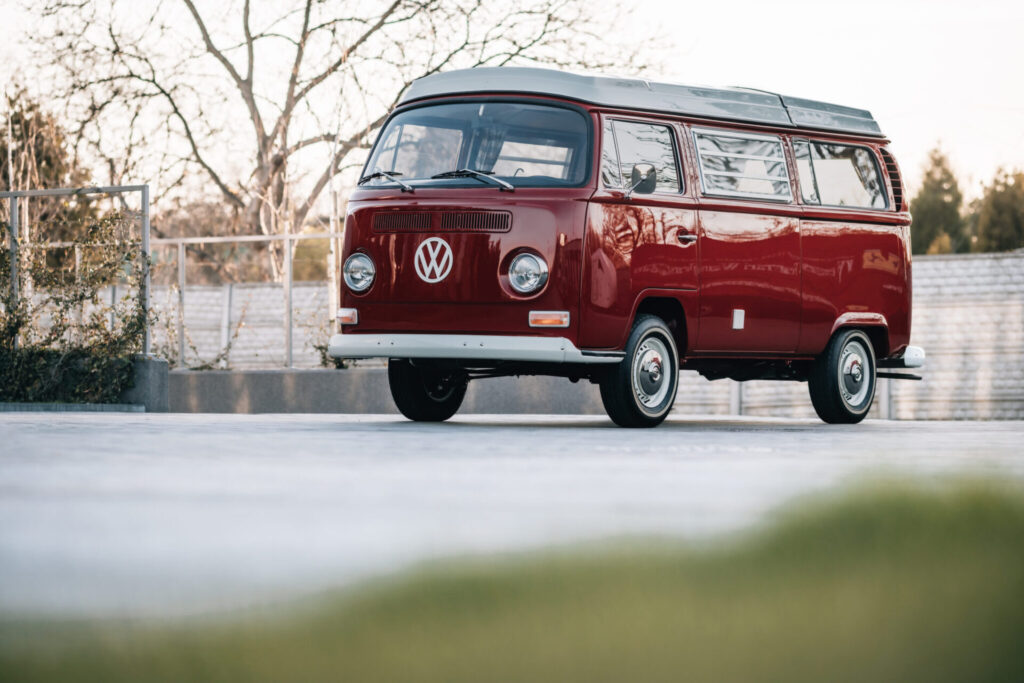 Volkswagen Transporter T2a Westfalia
For the sake of balance, let's add something not made at Maranello and not costing six figures. The Volkswagen Transporter T2 generation is the opposite of the cars described above… and pretty much all other cars, too. To start with the bare, objective facts: more than half a century old, this Volkswagen van with an air-cooled 50 hp engine moves about as fast as a landmass. It doesn't accelerate fast, and come to think of it, it doesn't brake or turn dynamically either. Applying the brake is akin to stepping on a sponge, and cornering is like driving a newsstand on soft springs. Maybe it's a good thing it doesn't accelerate fast. Oh, and it burns through fuel like it's nothing. So how come such a relic made it onto this list?
Few cars in automotive history are so historically and emotionally charged. Its launch coincided with the emergence in the US of a counterculture opposed to war and corporate domination. Originating from outside Detroit and offering ample interior space for liberated youth to practice its preferred activities, the innocuous-looking Volkswagen quickly became a symbol of that era.
In 2023, one can still experience the same energy and freedom inside it. Sluggishness, too, but that doesn't matter when driving this car — every journey is a memorable event, especially since most will likely lead to a relaxing destination. Though the early Transporters fit in perfectly with surfing vibes, the T2 allows you to bring a one-of-a-kind style and mood to any campsite, be it in Chałupy or the Bieszczady countryside. There are some cheaper examples on the market than the one offered in Katowice for €59,900, but it is bound to be difficult to find another one in such mechanical condition and with such interior equipment. This specimen serves to demonstrate La Squadra's vintage car restoration capabilities and shows how — with the right experience and determination — a T2 can be made into a civilised, comfortable and up-to-date classic camper. This car has already gone through the most difficult phase of its history: all that remains now is to fill it up with petrol, get in and drive to the seaside!