Who was the first to own a Ferrari in Poland? This question has long sparked arguments across gossip and motoring forums. For me and many of my peers, however, the answer is simple: that would be Tomasz N.N., the protagonist of the Mr Automobile (Polish: Pan Samochodzik) series of books, owner of a vehicle fitted with a Ferrari 410 Superamerica engine!
Books about Mr Automobile have been published in nearly 4 million copies — a result that many contemporary bestselling authors could envy. So popular were the adventures of Tomasz NN that apart from the 12 books written by Zbigniew Nienacki (pen name of Zbigniew Nowicki), more than 90 more were written by several other writers.
Looks can be deceiving
Tomasz NN, the narrator and main character of Nienacki's books (the initials referred to the writer's real name and pen name), is a shy, unassuming employee of the Historical Monuments Protection Department at the Polish People's Republic's Ministry of Culture and the Arts. As a gifted detective, he solves one historical mystery after another, finds lost works of art and defends the national heritage against the temptations of greedy and ruthless antiquities dealers. And while the protagonist's main weapons are supposed to be his intelligence and knowledge, each novel has room for subterfuge, adventure and the inevitable car chase.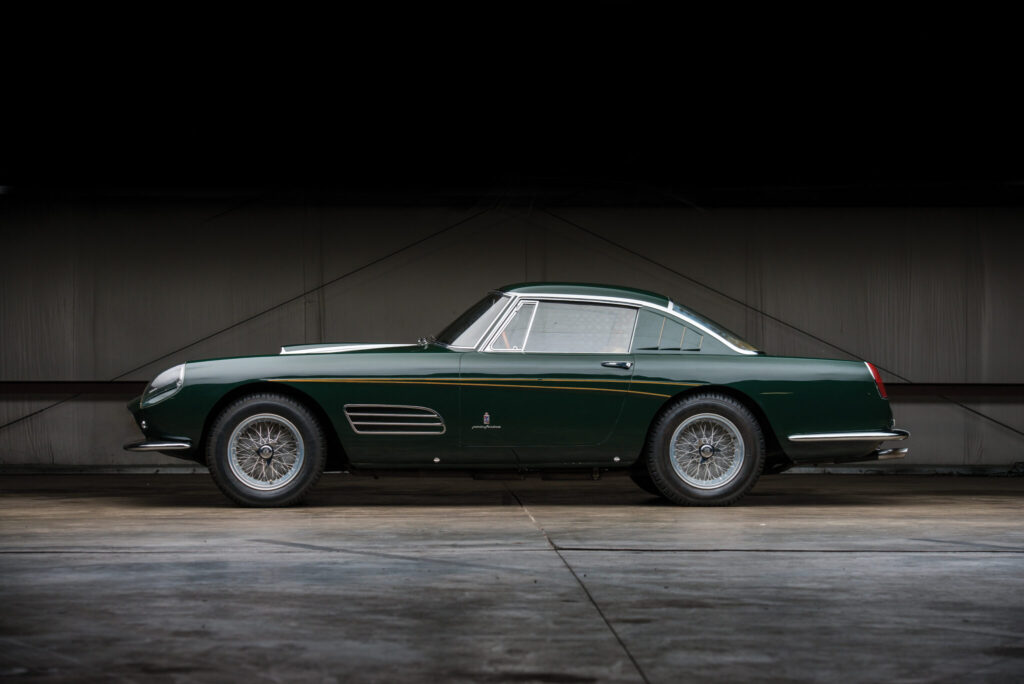 Superamerica
After all, it's hard to turn down an opportunity to pursue villains when you have such a vehicle at your disposal — Mr Automobile owed his nickname to the vehicle he inherited from his inventor uncle. The vehicle was of no particular beauty: Picture a greenish-yellow dugout canoe, with brown and dark blue streaks, sitting on four wheels, of which the two in the rear have spokes, and the two in the front do not. Atop this dugout canoe sat a faded, khaki-coloured tarpaulin tent. This tent has celluloid windows — on the back and sides. Its true power, however, was revealed upon opening the bonnet: do you know what kind of engine lies inside this creature? The engine of the state-of-the-art Ferrari 410 Superamerica. Do you see this plaque? This engine came from a Ferrari, one of the world's fastest touring and sports cars. With the gear ratios I'm seeing here, its top speed is 250 kilometres per hour. Mark my words, this is the fastest car on Polish roads1)
Relic
Today, the figure of Tomasz NN — much like Nienacki himself — seems somewhat controversial. Deprived of a sense of humour, utterly patriarchal and sexist, with a holier-than-thou attitude, and suspiciously obsessed with youth, Mr Automobile is at best a source of pity and amusement these days. To make matters worse, Tomasz NN was an ardent member of the communist ORMO (Voluntary Reserve of the Citizens' Militia) and a faithful supporter of the people's government, just like the author himself. So why has he become a hero to so many generations of young readers?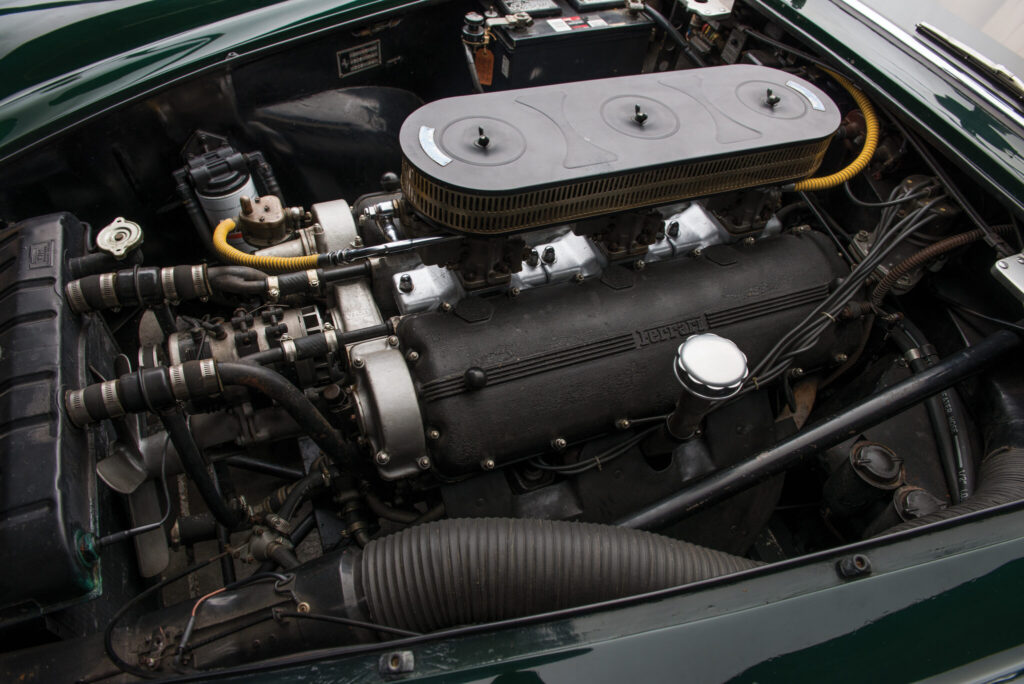 Underrated
This is probably due to the author's masterful writing. Nienacki has created a character who evokes sympathy despite his weaknesses, which are clearly intended by the author. Reading these novels, we keep our fingers crossed for the success of Tomasz NN's mission. We want him to find the lost artworks and save them from being destroyed or taken out of the country. Nienacki mesmerises his readers with history, captivates them with nature and inspires in them a healthy patriotism. Interestingly, though Mr Automobile's sense of humour leaves much to be desired, there is no shortage of it in the books. Ironically, creating books for young people did not satisfy Nienacki's ambitions. He wanted to establish himself as a writer for adults, but in this field, he failed miserably.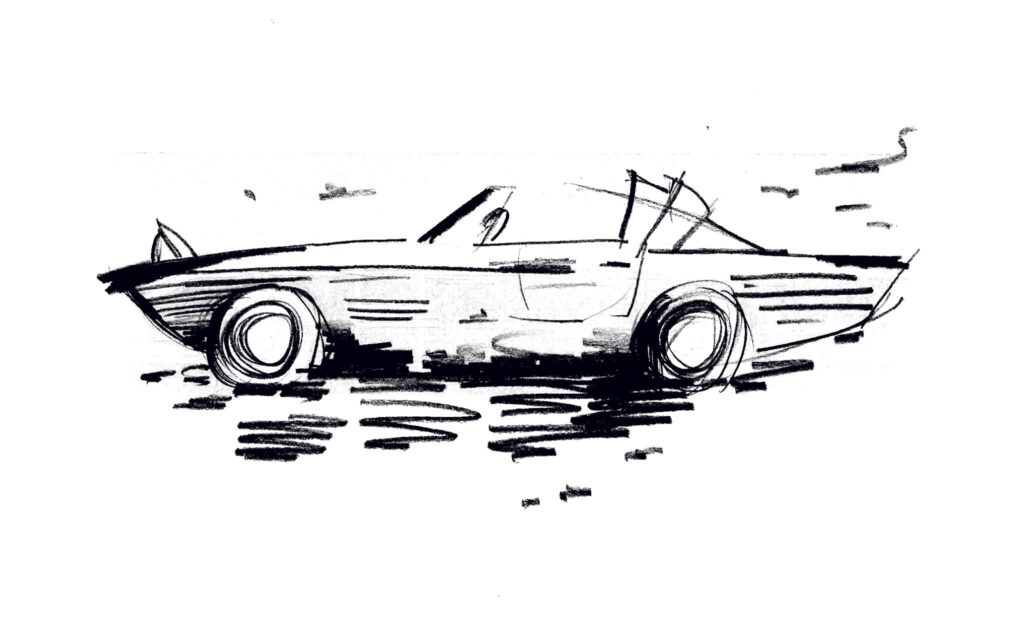 Inconsistencies
Nienacki was quite flexible with geography, often setting up the scene of the action by merging different and sometimes very distant locations. He also happened to make historical errors. Yet he showed the least consistency when describing Mr Automobile's vehicle. While the vehicle was consistently portrayed as amphibious with a 12-cylinder Ferrari 410 Superamerica engine under the bonnet, Nienacki could not decide how many carburettors it was equipped with or how much power it had and gave varying figures ranging from 280 to 350 hp in his subsequent novels. Originally, Lampredi's engine had three carburettors and generated 340 hp. The Ferrari 410 Superamerica had a four-speed transmission — Mr Automobile's vehicle had five gears and a four-wheel drive. Notably, Tomasz NN didn't take much care of his car — he filled it with 78-octane petrol and only changed the tyres once over the course of his adventures spanning 12 volumes…