At this year's annual dealer meeting, the Ferrari dealership in Katowice received the prestigious award for the best Ferrari dealership in the world. Congratulations from Enrico Galliera and the prize, a V12 Ferrari engine, were received by Jakub Pietrzak, CEO of Maranello Motors.
Opened in June 2013, Ferrari Katowice is an authorised Ferrari brand showroom located in Katowice at 109 Bocheńskiego Street. In 2015, it was nominated as one of the top three in the world, and this year, it was awarded the Top Showroom of the Year title at the Ferrari Dealers' Annual Meeting. "This is a major distinction, a great source of pride and, at the same time, motivation for the entire Ferrari Katowice team, as Ferrari headquarters has recognised and acknowledged our work as the best in the world," said Maranello Motors Branding Director Karolina Szulęcka.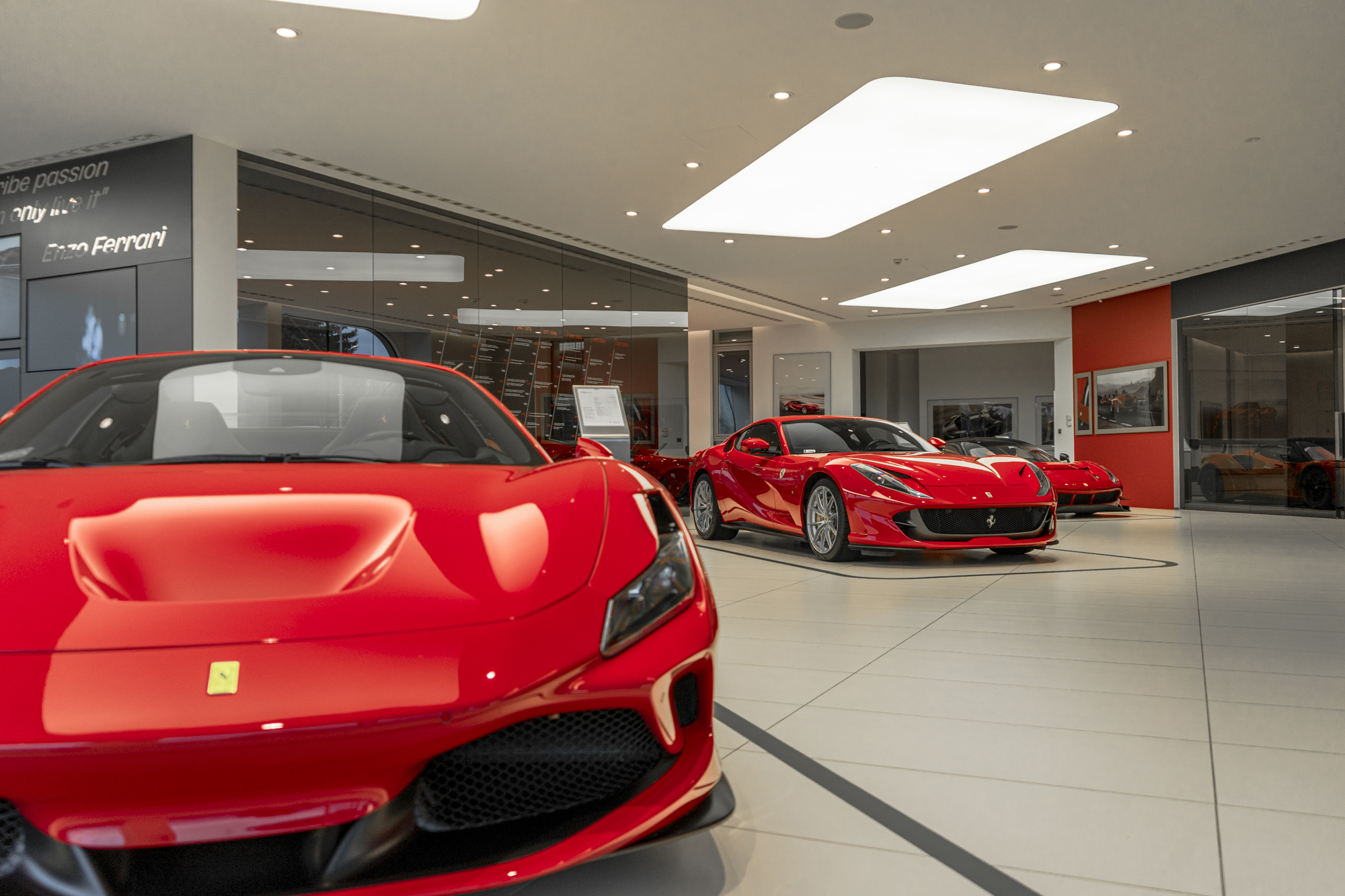 The award and congratulations from Enrico Galliera, Chief Marketing and Commercial Officer at Ferrari S.p.A., were received by the CEO of Maranello Motors Jakub Pietrzak. "Receiving this award makes me extremely proud because while we are still a relatively young showroom on the international stage, our efforts are being noticed and appreciated by the headquarters. We want to be the best at what we do and this award is confirmation that we are moving in the right direction," said Jakub Pietrzak.
Apart from the showroom awards, the annual dealer meeting also features individual awards for the best employees. Once again, the competition included Ferrari's top Polish staff:
– Marketing Manager – Patrycja Gwiazdowska;
– Sales Manager – Maciej Nowak;
– Master Technician – Krzysztof Bała
For the third year in a row, Maciej Nowak (Ferrari Katowice's Head of Sales) and Krzysztof Bała (Master Technician) made it to the world final for the top three.
The Ferrari Purosangue V12 engine — the prize awarded alongside the Showroom of the Year title — is currently on display at La Squadra. We encourage you to see this unique engine up close and take the opportunity to have a look at other automotive exhibits in our gallery. An exhibition of photographs by Tomasz Mąkolski is also on display until the end of November.