The term "utopia" brings to mind something ideal. Something to strive for, even if it can be challenging to achieve. Even if you have to go against all trends. That is exactly what the Pagani Utopia is.
Pagani is an extraordinary brand. Cars from San Cesario sul Panaro are always unique, original and exclusive while also being innovative and state-of-the-art. In creating the third generation of supercars, Horacio Pagani asked his customers how they imagined the ideal car. The poll gave a clear answer — it has to be simple, lightweight and fun to drive.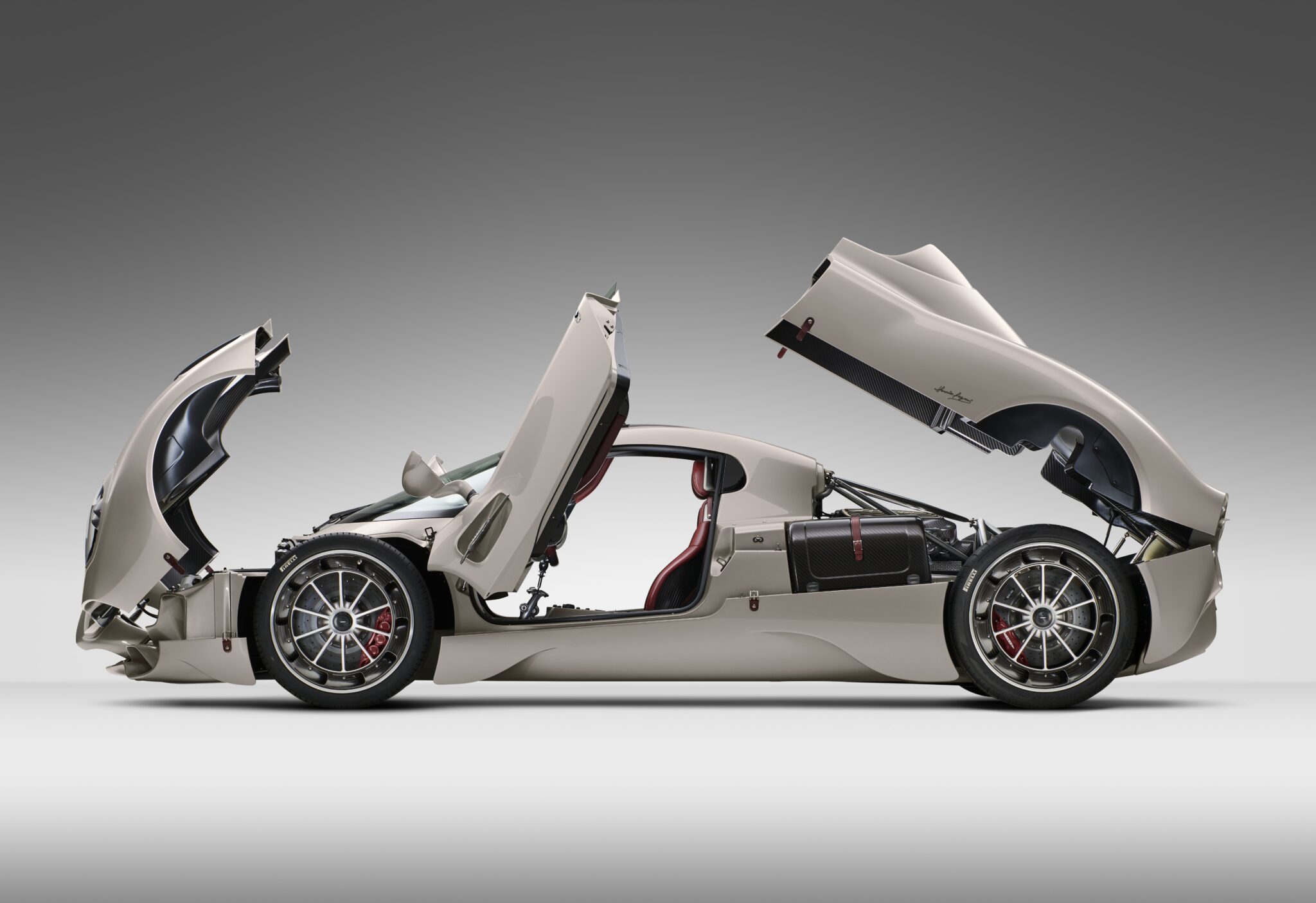 Lightness
Cars are becoming safer, but this comes at a price. Further reinforcements and increasingly rigid bodies simply make them heavier. As a small manufactory, Pagani does not have to meet the same rigorous standards as mass producers, and yet, Horacio Pagani was not about to make any compromises. The Pagani Utopia meets all the requirements for a modern car while staying lightweight. All thanks to space technologies. The Utopia monocoque uses Carbo-Titanium and Carbo-Triax — carbon fibre/titanium blends that provide 38 per cent more stiffness. Coupled with a titanium exhaust system and minimalist equipment, this guarantees a low weight of just 1,280 kg.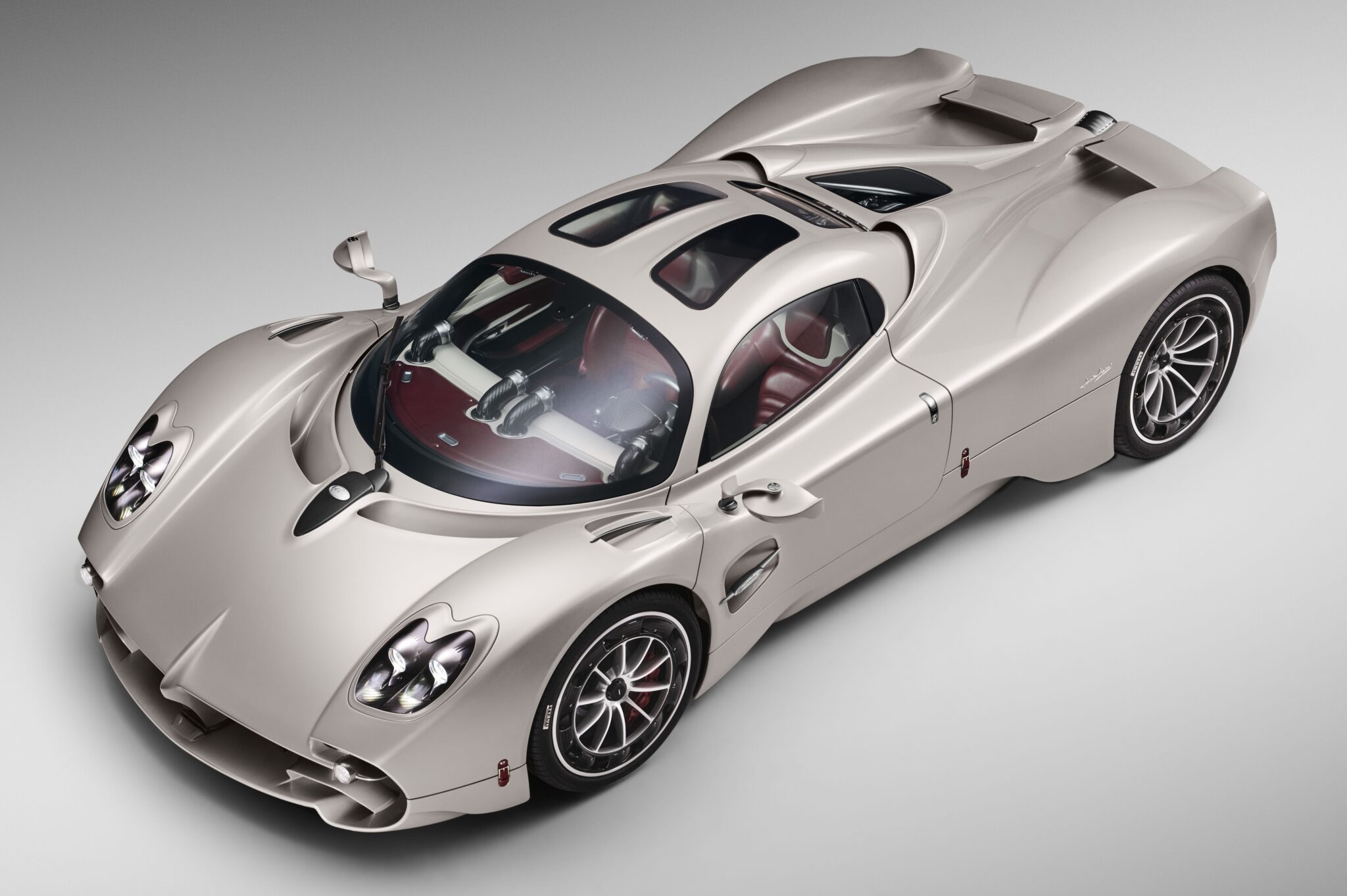 Simplicity
Though simple and minimalistic, Utopia's lines hearken back to the brand's previous models. The cockpit's round shapes are somewhat reminiscent of Group C racing cars from the 1990s, but there is also a lot of elegance in them. All the lines and feature lines have their purpose — they give the Utopia excellent downforce without a silhouette-damaging rear wing. The interior is just as straightforward. In an age of multimedia displays filling entire cockpits, Pagani went against the grain by mounting just one in front of the driver's eyes. The cabin is filled with components made of aluminium and high-quality leather.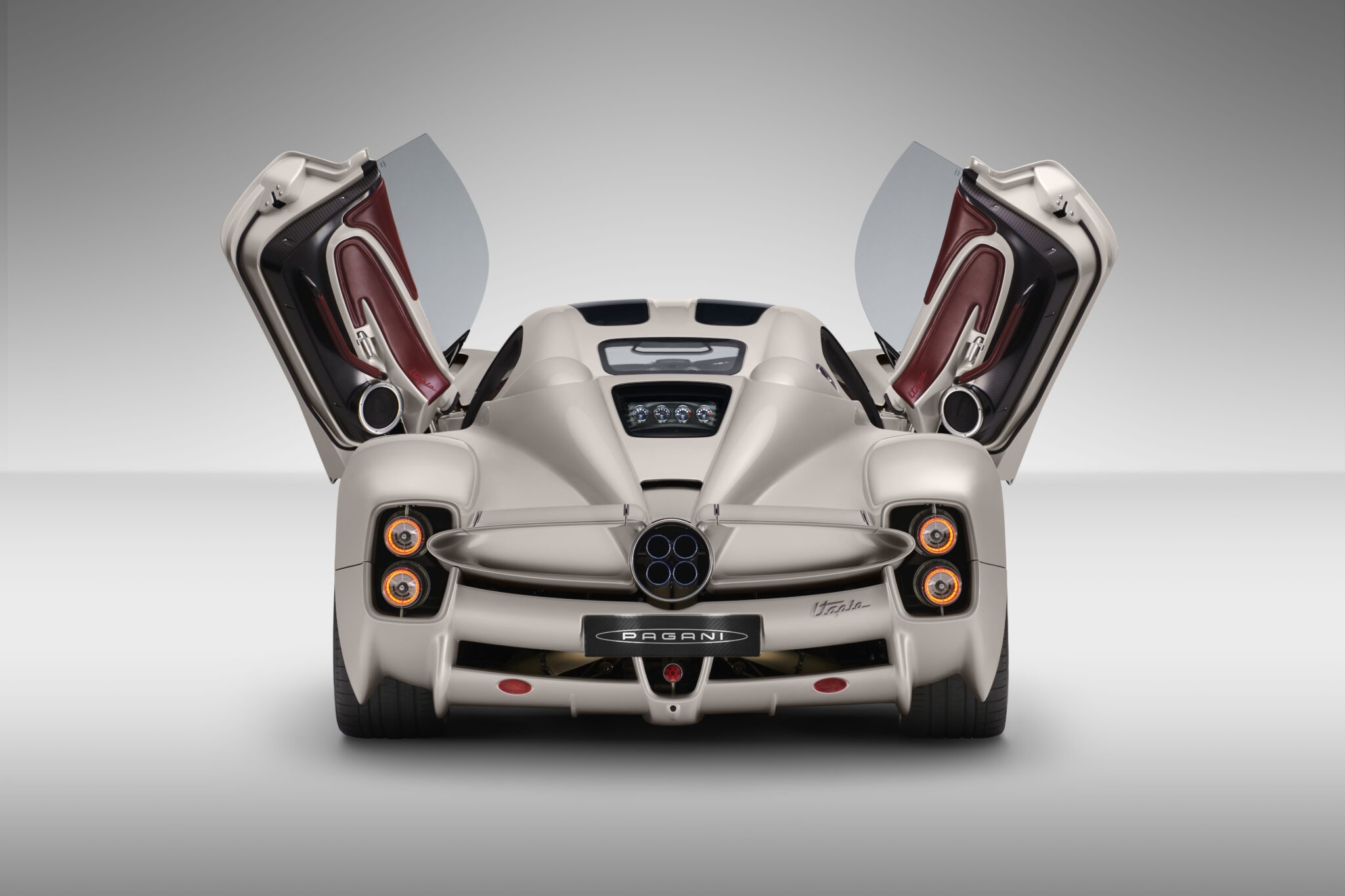 Driving enjoyment
The real excitement begins once you start the engine. Behind the driver's back is a Mercedes-AMG powertrain tailor-made for Pagani. Twelve cylinders, two turbochargers and 863 hp ensure a mind-blowing performance while meeting stringent emissions standards. The immense power and high torque of the engines present a challenge for the transmission system. This is why most manufacturers today only use automatic dual-clutch transmissions adapted to handle such loads and protect the powertrain from driver error. Yet Pagani took a different route by teaming up with Xtrac to develop a 7-speed manual transmission that sets the Utopia apart from all other supercars. Also available is an automatic version of this transmission — the fastest in its class, according to Pagani. At a time when vehicle design is determined by accountants and civil servants, creating the perfect car seems like a utopia. Only 99 copies of this model will be produced, all of which have already been sold.